Home
Eseniya Lanskaya is a visual artist whose practice is defined by the unique set of mixed media techniques among which are drawing, acrylic and ultraviolet painting, liquid art. This choice is made in order to set up a better mental and emotional communication with viewers, discovering the astral reality.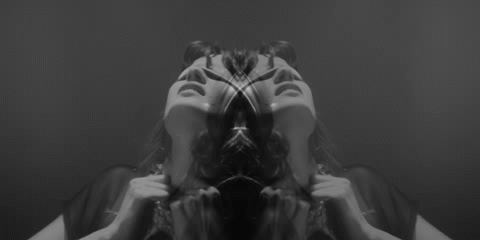 Symbols are the fruits of creativity, which due to the power of artistic expression acquire this or that denotation.
With representation and expression certain semantic relationships become firmly fixed
for most part of people, turning into a sort of habit.
Nevertheless it is clear, that these relationships are not absolute, universal and immutable, as they are also prone to creative interpretation.
It is important to admit, that cognitive properties of symbols are characterized by the repleteness.
Add to it metaphorical exemplifications and compositional influence.
Cognitive psychology recognizes two types of visual information encoding: automatic and forced. There is no need to explain the difference between those two.
Constructing and composing my paintings in a special way, I strive to create an atmosphere, where a viewer can't find a clear identification of the image he/she is analyzing, but is constraint to the forced encoding of intangible depictions.
No part of the painting should be perceived isolated. All elements are completely engaged in a dynamic play of directed tensions in order to liberate the viewer's inner self.